You Don't Have to Be A Graphic Designer
To Post Stunning Images on Social Media
But, it will take some time and effort on your part.
Getting Started
When you post images to social media sites such as Instagram, Facebook and Snapchat, it is important to use your own images, or images that are legal for you to use, such as stock photos. Professional photographer's images are often used without their knowledge and they don't get the credit they deserve. If you use images you are not authorized to use, you risk a hefty bill from the owner of the image or even a lawsuit. Images on line can be searched through Google and there are companies, such as Getty Images that constantly search the web for images owned by their clients. They will find you.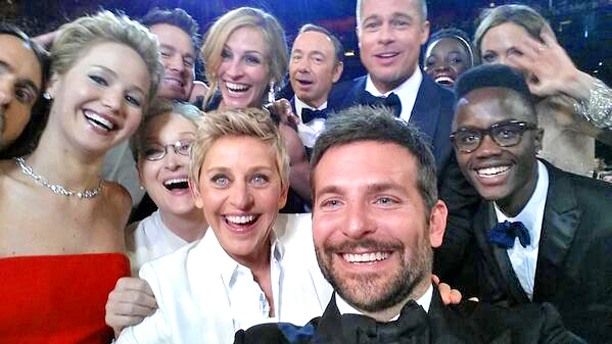 You may remember the photo at the Emmy Awards a few years ago, involving Ellen DeGeneres and Bradley Cooper. Also included were a few other big-name stars, such as Julia Roberts, Brad Pitt and Kevin Spacey, just to name a few. This photo went viral almost immediately. The Oscar Selfie as it has come to be known was taken with Ellen's phone, but all rights to the photo including any residuals as a result of the sale or use of this photo could belong to Bradley Cooper, since he was the one to actually snap the photo. He has not laid claim to this yet, but he could.
This particular photo created quite the debate regarding who had legal rights to photos.
When you use a photo that is not yours, or you don't have the rights to use, you are stealing from the photographer. The photographer is not getting credit for his/her work and any money generated as a result of the photo. This goes for animated photos as well.
So how do you avoid the pitfalls of using a photo that could get you in hot water? You either snap a photo using your own camera or camera phone. The latest versions of Samsung's Galaxy Phones and the iPhone both have exceptional photo quality. Good enough to use, not only on websites, but in graphic design print items, which requires a higher resolution. You can then crop these photos using an app on your phone or program on your computer. Simply, email the image to yourself or save to a cloud-based server, such as Drop Box or Google Drive. With these options, you can save your work to the "cloud" and then open it from your desktop.
Another option is to use an online program, such as Pixlr, Canva, or Adobe Spark. These are all web application and phone apps. Pixlr allows you to use your own photos or photos and then add filters, like you find in Instagram. Adobe Spark and Canva, are tools that allows you use stock images and then overlay text and other graphics to make your photos stand out. You simply start by logging in and then choosing what type of post you're trying to create; Instagram, Facebook Post, Facebook Event, or even a printed 8 ½" x 11" sign. Unfortunately, with the mobile apps you are unable to zoom in and it sometimes makes editing a little difficult. Although they have become much better at removing the background of images for an added "flair".
You then add your graphics and text and change the location and size of them. You can then export the newly created graphic to your desktop for use in whatever you intend to use it for. You are allowed a specific number of creations per week before you start seeing the Adobe Spark icon on your graphic. If you don't mind the graphic, you're good to go. If you'd prefer to brand your business, you can upgrade to the paid version where you have a few more options, including "branding". You can brand your business by adding your logo (or multiple logos) to each graphic so others hopefully, won't steal your hard work.
Start looking for opportunities to take photos with your Smartphone; anything that remotely relates to your business. You can slowly build an excellent library of photos to use the next time you look to create a stunning graphic for a social media post or event. Not everyone will pick up the editing quickly and you should try different applications to see which one is right for you. And, be patient.
The best part is, you know that your graphic isn't going to show up on your competitor's social media site because you've branded it as your own. And you won't have another business coming after you for using their image.
Happy Editing!!